1. You quit a comfortable, cushiony corporate job, after 10 years to take the plunge! What prompted that move?
Frankly, I was bored of working in a 'regular' job and I felt absolutely no sense of achievement or helping anyone else achieve anything.  This made me rethink my strategy.  I thought about many options but I never left my job to make the shift.  The only option left was to quit, take some time off and think about the next move.  And that's exactly what I did. I had a few conditions though – I had to be working for myself and I had to be doing some good for society.
2. It couldn't have been an easy decision – to become an entrepreneur and a 'social' one at that. How did your family react to this decision? 
In the beginning, the move raised quite a few eyebrows.  I guess that's only natural – they are looking out for me and to understand why I'd leave a good job to start something in the social sector would have been difficult.  I get a lot of support from my family to help me through some decisions and/ or bounce ideas past them.  We work together as a team now.
3. What is PledgeBack all about?
PledgeBack is a company working with three target groups – non-profit organizations, social enterprises and entrepreneurs.  We help organizations and individuals improve their performance and reach governance.  Our primary focus at the moment is to improve the ethics and governance in organizations to professionalize them and create a sound platform for them to be self-sufficient.  We are creating a system to help volunteers and organizations connect with each other.  More at www.pledgeback.org and www.facebook.com/pledgeback
4. How has the journey been so far? Tougher or easier than you expected?
Working in this sector can be quite challenging.  Most organizations have become used to receiving everything as grants or getting things done for free – that's not sustainable for PledgeBack for obvious reasons.  The challenge has been to help these organizations while earning enough to keep the company growing.  To keep the work we do at PledgeBack affordable for organizations, I have started another business to promote responsible tourism in India [an industry I have always loved] – called The India Trail [www.indiatrail.org www.facebook.com/indiatrail].  The profits of this business go largely towards subsidizing the cost of a lot of free or low-fee consulting work we do at PledgeBack.  In a year from now, we want both businesses to be individually sustainable and growing.
5. What have been your biggest learnings from the journey?
Learning how to set up a business has been the most challenging activity so far.  The need to focus on cash flow management has also been a significant learning.  My experience in these two start ups has been like a personalized MBA course! Also, there's no greater satisfaction that seeing the results of something you have done.
6. Any tips for future entrepreneurs? Especially those who want to delve into the social entrepreneurship space?
If you want to go ahead and try something out – just take a dive and go ahead and do it.  Figure out your financial exposure and cover that with insurance so that no one else suffers for your decisions.  Spend some time trying to prepare a 1 year plan and define your goals and targets.  And finally, never say no to help.  You'll be amazed at how your entire family and a large number of friends will blindly give you all the support you need!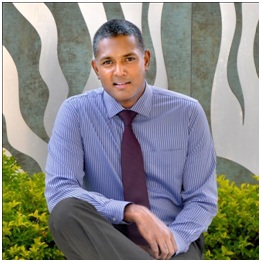 Rohan Abraham
Founder, PledgeBack