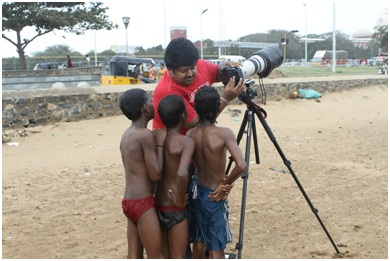 My tryst with photography started at 14, when the others at my age were busy with cricket. My love for the lens never faded and it pushed me to travel many continents to capture the world as I see it.
I came from a family with a background in the construction industry, but I never chose to work there or get into a regular IT job. I knew what I wanted to do with my life and I was doing something that helped me push my limits while experiencing the joys of globetrotting. Over the years, I explored different genres of photography such as landscape, wildlife, street, photo-journalism, underwater, portrait, fashion, and sports. I was the Official Photographer for Royal Challengers Bangalore and I photographed the 2011 ICC World Cup. Today, I am the Canon Photo Mentor/Ambassador and I've even shot the Incredible India Campaign!
When I started photographing, there was no internet and I learnt everything by trial and error. Sadly, today, people get into photography to make easy money. I wanted to create a platform for photographers where people could learn, share their passion, explore photography and compete with likeminded people. Thus, Light Art Academy was born. It started 2 years ago and since then, we have been conducting photography competitions every month with different themes with prize worth Rs 20,000-25,000. The prizes are in the form of photography equipment, as desired by the winner. I could be gears, cameras, lens, books or even accessories.
We have conducted worldwide photo-walks and the monthly winners are published in leading publications across the world. Our goal is to showcase their work and there is no fee for participation.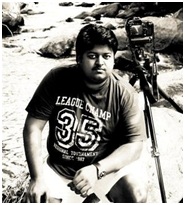 Dharma Chandru
Photographer, Founder, Light Art Academy