Essential Qualities for an Entrepreneur
Entrepreneurs are born. They cannot be made.
As a kid, I grew up thinking South America was not as rich as North America. I was shocked to hear about Startup Chile initiative a while ago. Did you know, there is a community for all startups around Baltic Sea region?
Answer the question again – "Are entrepreneurs born?" Hell No. They can be made. They can come out of rich households as much as from Dharavi slums. All they need is a great idea coupled with some essential leadership qualities that can put them into the entrepreneurship league. Here are a few essential qualities that can get the best out of every entrepreneur.
Courage
Courage is beyond great communication skill, a loud voice and confident body language. Courage is about the preparedness to take the plunge into the unknown. Arthy, a colleague of mine says, "People misinterpret courage as speaking in a loud voice, being aggressive, arguing till one wins. But courage lies even in silence and admitting mistakes." Winston Churchill said it best, "Courage is what it takes to stand up and speak; courage is also what it takes to sit down and listen."
Entrepreneurs dream about standing out. They don't follow regular paths, but create a new path, leaving trails that people of their generation and the future might consider worthwhile to take. This journey takes courage. Entrepreneurs must have courage!
Great Vision
Any product or startup is a part of great vision. The product or startup in itself is a small part; it's the vision that makes them powerful.
In some cases, few founders damage their fatigue-nerve way too early, have no energy or motivation left to accomplish what they originally set out to accomplish and allow the vision to dwindle down. Some founders desperately dream of that perfect exit strategy they could get, after which they don't care about the vision they initially started with. If Dhirubhai Ambani thought so, he wouldn't have built an empire that it is, today.
Great vision is incomplete without great people who believe in the vision. Entrepreneurs need to find the most passionate, courageous and out of the box thinkers who can be part of such a vision. They need to on board talent who can add to the vision that already exists to make it successful. Great Vision is a must and this vision must be higher than one's self!
Influential Leadership
On m-w.com, the definition of Influence is:
The act or power of producing an effect without apparent exertion of force or direct exercise of command
An entrepreneur needs to get tons of work done. They need to influence their peers to do great work including those in other teams/departments – even the ones they don't have any authority on. Entrepreneurs need to influence investors to get curious about the product, team or organization. More often, there will be people in higher positions making decisions which are not in the best interest of the startup, how do entrepreneurs deal with such people? Fire them? Influence positively?
According to Allan R Cohen and David L Bradford, there are many external and internal barriers to influence.
External barriers
Higher authority is too powerful
Different goals, objectives and priorities
Incompatible measures and rewards
Rivalry, competitiveness and jealousy
Internal barriers
Lack of knowledge about how to influence
Blinding attitudes
Fear of reactions
Inability to focus on one's own needs
These barriers stop people from being influential to an extent they would like. The good news is these barriers can be removed, with constant effort. One needs to work not just on oneself, but on influencing skill to influence sub-ordinates, peers and leaders /managers.
Entrepreneurs must be influential enough to facilitate great decisions. They must inspire people to do better and do right things for teams. People, values and ethics must come before processes, tools and technologies.
In the past, a leader used to be authoritative and bossy. In today's world, he must partner with the team he leads. For this, he needs to become influential.
Linchpins and their Emotional Labor
According to Seth Godin, "Emotional Labor is doing the difficult work of bringing your very best self to each interaction braving pain." It is to do the work even when you don't feel like it. Expending emotional labor is a quality that is expected of entrepreneurs because they no longer do what they love most. They are running the business, getting into budgeting and payroll, running behind investors, fixing the plumbing line that screwed up reception area with barrels of sewage while finding very little time to do what they love. They must continue to do what they don't love as part of doing what they love.
Linchpins hope for a better world. They already live in the world that they are about to create. They slog it out, not knowing that they'll become indispensable. Linchpins make changes happen. Every entrepreneur must ask themselves, "Am I a Linchpin? Am I capable of expending emotional labor?"
Problem Solving
A majority of problems blow up because they were not spotted early on and/or addressed well enough. Ability to find problems quickly is the first step towards problem solving. Solving the problem comes after spotting the problem (there are exceptions too). Identifying a problem is not everyone's forte. In the entrepreneurial world, inability to solve problems cannot be an excuse.
I once worked with a leader who was doing great during the *GREEN* days. When things went well, he did well too. When things screwed up at work, he would pass the buck to others, indulge in blame-storming, fail to take ownership for mistakes/failure and became a *RED* person. He would crib about the problem; complain about how people around him were useless and how he couldn't accomplish his goals because of them. He said his team slowed him down. The truth was he never tried to solve problems. He pointed fingers – all the time. Such leaders can hardly become influential leaders. Leaders are leaders because they see problems way before others do and more importantly do something about it.
If you spot a problem from your team, fix it. At least, attempt to fix it. Before seeking for help, try enough to solve the problem on your own. If it's hard, shout for help. When you go to someone else to help you solve a problem, here are things you need to keep in mind – highlight the problem, tell them what steps you took to solve the problem and finally seek for help. Showing people you attempted to solve a problem is an assurance to people who help you that this problem is worth their time.
There are many other qualities that can help build the entrepreneur in each one of us. This is a small list entrepreneurs could get started with.
"There is no greater thing you can do with your life and your work than follow your passions – in a way that serves the world and you." ~ Richard Branson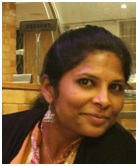 Parimala Hariprasad is an Intrapreneur and Head of Academy at Moolya. She is available on twitter at @CuriousTester